2245 Bardstown Road, Louisville KY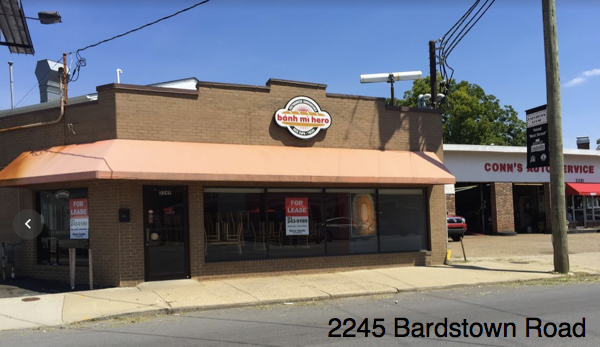 Thank you for your inquiry regarding 2245 Bardstown Road.
High vehicular and foot traffic
Main entrance faces Bardstown Rd
1,200 Square Feet
Free-standing building
8 Parking spaces in rear of property accessible via Bardstown Rd
Ideal for restaurant or retail
C-2 Zoned
Tenant Rep Commission Available
Formally Papa Johns, AT&T Store, Oishii Sushi & Bánh Mì Hero
5 Year Lease with 5 Year Renewable Option
For additional questions and to inquire about leasing property, please contact Steve Hardin
Indoor Pictures & Building Layout
Copyright 2015-2017 Cambridge Business Solutions, Inc.
Information contained herein may have been provided by outside sources and while deemed to be reliable, may be estimated, projected, subject to change, and/or limited in scope, and therefore should not be relied upon as accurate. Information should be independently confirmed within an applicable due diligence period.